Zazzle Media, by Jamie Leeson
Illustrations are fantastic, versatile mediums for creating visuals which are playful and friendly and add an element of fun to a site. Talented illustrators are able to create illustrations which are full of personality and tailored to match the tone of the brand, something which brands will be striving for more than an ever in an increasingly crowded marketplace.
With a unique style of illustration established, brands are then able to roll that out through their entire identity, for use in large header images, custom iconography and beautifully animated visuals.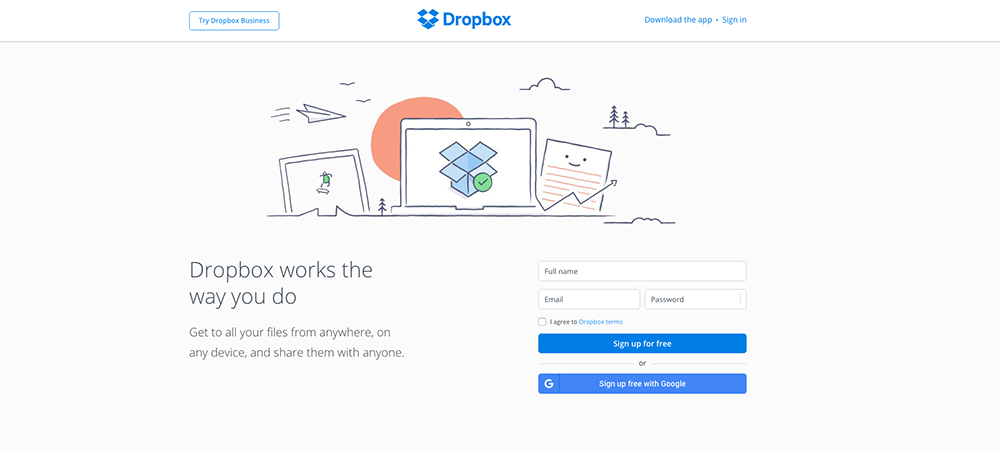 Dropbox is a great example of a brand who uses illustration to create beautiful, friendly and totally unique visuals which are full of character to appeal to their users.
There are trends which are unique to illustration as a discipline within itself. We won't linger on them too much here, but we recommend checking out Dribbble to see what kinds of illustrations the world's best are working on. This is usually a good indicator of the styles and trends which will grow in popularity.