Zazzle Media, by Jamie Leeson
Typography is also a powerful visual medium, able to create personality, evoke emotion and set tone. As device resolutions become sharper and type becomes more easy to read on-screen, brand's will be looking to push the limits of typography even further to appeal to their users.
Expect to see an increase in over-sized and full screen type which breaks the grid, beautiful, unique, hand-rendered typography and lots of dynamic text and image layering working in tandem with parallax scrolling.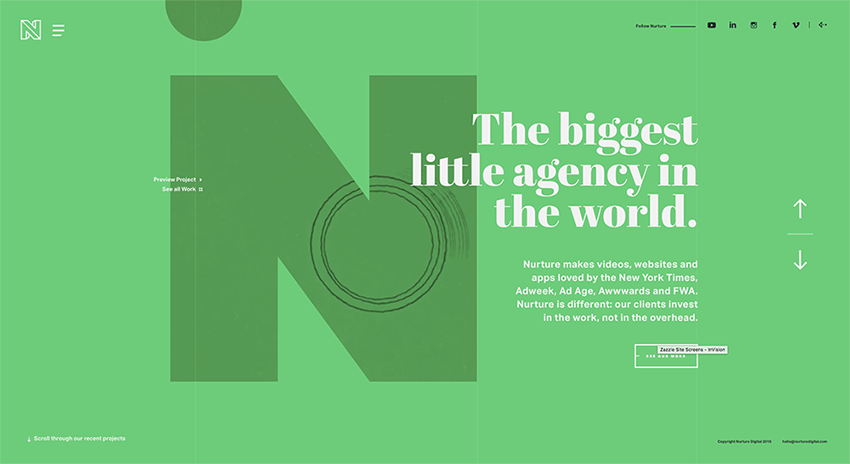 Nuture Digital make great use of typography, using oversized letters as a mask for background video content which takes centre stage. The contrasting sans-serif and serif headings also help to create dynamic parallels, further adding to the experience.
If you're looking for inspiration for the typography on your own site, be sure to check out Typewolf – a great blog for all the latest happenings in digital typography.