Zazzle Media, by Jamie Leeson
The big one – photography. Photography will always be a main-stay within web design and design in general, but as mentioned before, people desire authenticity from the brands they use and they know a canned, stock photo when they see one.
Brands and designers will now be thinking more carefully about the imagery they use on site, hiring professional photographers to take their shots which frame them in the way they want to be seen.
Unfortunately, it'll probably be a long time before much of the cheesy and cringe-inducing stock photography completely disappears, but expect to see it start falling off a little more quickly this year.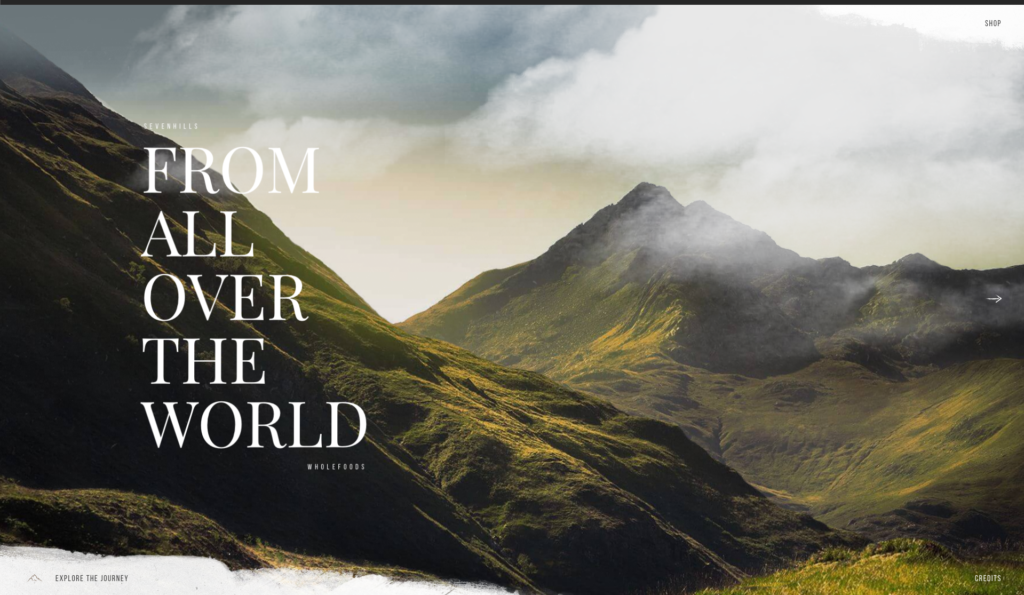 Sevenhills Wholefoods uses beautiful full-screen imagery to draw users in and assist with their brand message and story-telling.
Our prediction: We expect many sites, although increasingly similar in their structure and usability, to become more visually diverse and interesting as more unique creative, branded content is produced.
We anticipate seeing brands finding innovative ways to make their mark, using photography, video, illustration and typography to really build their own aesthetic online. Unique, carefully-considered is the name of the game here!