Zazzle Media, by Jamie Leeson
As browsers and languages become more advanced, we're seeing more websites move away from the use of static imagery and finding new ways to engage users and be unique in their approach to communicating.
Story-telling and personality is something more and more brands are working on in hopes to capture their user's attention, and animation, in part thanks to developments with HTML5, CSS and jQuery, is starting to play a bigger role in this.
Animations, following on from illustration above, come in all different shape, sizes and styles, and can all serve different purposes. Animations can range from tiny loading-devices which entertains the user while waiting for content to load, to an interesting hover-state used as a UX device to show a user they're hovering over a link.
They can also be used on a much larger scale, as rich, full-screen animations, which can integrated to work with scrolling, navigation or be used as the focal point of the entire site. Animation is another useful mechanic for brand's to create meaningful micro-interactions between themselves and their users.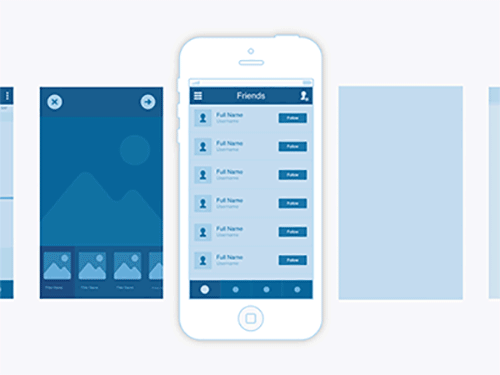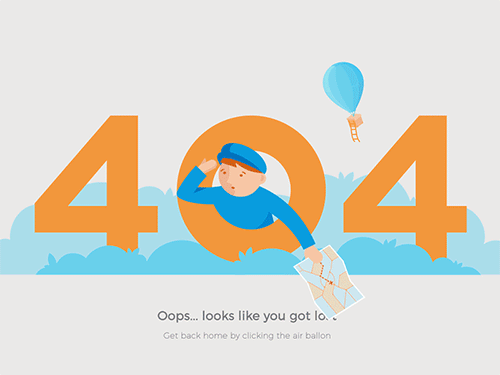 The two examples show how animations are now becoming more central to the design process. One designer uses animations to make UI transitions and changes more dynamic, while another uses subtle movements on an error 404 page for added personality and entertainment.
With all this said, they should only be used sparingly, and carefully, to enhance the user's experience and not detract from it. No-one wants to wait forever for content to load because of clunky animations holding it up!
This how-to video from Adobe is a great place to start for learning about animation and creating GIFs. It covers the basics of how they're produced in After Effects and looks at the simple shape, minimal design approach to animation which is becoming increasingly popular.
Our prediction: More and more brands will be looking at their sites and services to see how they can implement animation to enhance their users experience. Expect to see the use of animation increase, from small hover-states and little touches, to full blown visuals for story telling.