Zazzle Media, by Jamie Leeson
They say a picture paints a thousand words, but a video does that tenfold. Much like with animation, a moving image on a page instantly captures the users attention, drawing them in so brands are able to get across their carefully constructed narrative and message.
Video, although by no means new, is long-established and versatile medium, useful for story-telling, marketing and vlogging alike, and has several advantages over traditional photography. Where static imagery is flat and motionless, video is altogether more dynamic, using sound and movement to appeal to the senses and hold attention for longer.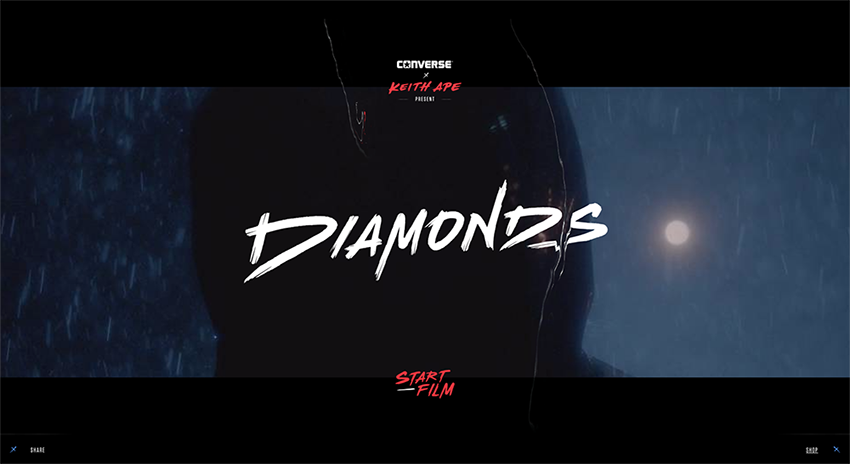 The above screenshot, taken from a promotional site for Converse, is a great example of using video the captivate the viewer. The whole experience is based around a background video which the user it able to interact with through clever use of Javascript.
Video is quickly taking over the internet, and the above reasons are testament to how successful it is as a means for content delivery.
This infographic from Hubspot suggests that by 2018, 79% of all consumer internet traffic will be video and that 50% of all mobile traffic is now already video based. If you're not convinced that video is the way to go for 2016, you may have to re-think your strategy or face falling behind! Our videography services enable clients to tap into this market…
As well as using video for marketing purposes, it's becoming more widespread in social media, with the recent releases of live-streaming services Periscope, and Meerkat illustrating the demand people have to not only view video content, but produce their own.
Our prediction: Video is already huge, but it's a trend which is set to continue even more so until it completely dominates the web and all online content.
The benefits of video outlined above are reason enough for brands to want to incorporate it, but what may be more important is the fight to stay relevant or risk falling off the band-wagon, in what are transitional times for digital content.