Zazzle Media, by Jamie Leeson
Typography is also a powerful visual medium, able to create personality, evoke emotion and set tone. As device resolutions become sharper and type becomes more easy to read on-screen, brand's will be looking to push the limits of typography even further to appeal to their users.
Expect to see an increase in over-sized and full screen type which breaks the grid, beautiful, unique, hand-rendered typography and lots of dynamic text and image layering working in tandem with parallax scrolling.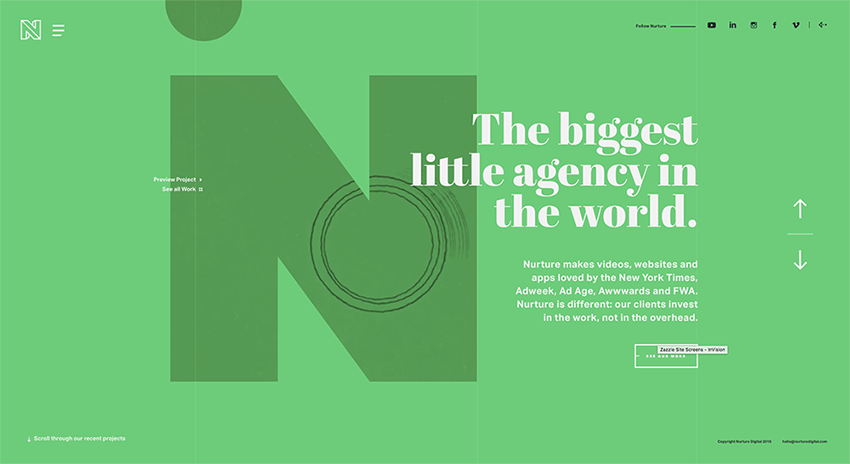 Read More >>